Good Morning Jason,

what room or project are you most proud of?
The office was my top priority (my partner had different ideas) as I spend 3-4 days a week working in there and I'm very proud of how that turned out. I built the desktop and matching shelves myself from scaffold boards because finding something in the exact size I wanted turned out to be fairly difficult. This was a project that took a few weekends of lots of sanding, glueing, and staining but the final results is something I'm very proud of. Here's an in-progress shot and the final result in situ. I also did the faux wood-panelling in our bedroom which we're both very pleased with.

The work I do is primarily focused on property reports for tenants (inventories, fire risk assessments, etc) so there isn't much crossover with renovating the house but I what I did learn is that planning is key. We wish we had spent a few weeks planning what we wanted to achieve before jumping into the renovation. There were definitely things that made our life a bit more difficult because we did some work when we should have waited for another job to be finished first.

That sounds like an interesting job but it must be difficult to work with organisations like schools that can be slow and unwieldy to get new tech implemented. How long have you been doing that?

I saw you posted yesterday about being ill, hope you're feeling a bit better today?

Speak soon,
Robb
Hi Robb,
Luckily, I am feeling better. Note to self, when you order a steak medium and it comes out just barely rare just send the damn thing back. The day of suffering that followed was not worth it.
I've done some more work in my office since this last photo, but this is a not-terribly-inaccurate representation of where things are. I also use the IKEA pegboard. I did not quite get as fancy on the desk itself– which is an IKEA Karlby 98" top that I had a friend cut to 80" and then added some really cool metal legs from an Etsy shop. When the pandemic hit we went 100% remote, which meant tha this room got transformed into an office. I probably have 6-10 scattered blog posts about the process that landed on the setup linked above– most of the changes by now are additional plants and things hung on the wall (plus some equipment changes).
I think it's pretty natural for the office to be the place you're most proud of– it's one you get to call your own and the spot you're probably stuck spending the most time in.
We've been thinking about doing a similar paneling look either behind our bed or possibly behind our TV. Maybe that'll be a project for when we return home. It's hard to have a big wall behind a TV– it looks bare without anything, but most things we could put there would be distracting.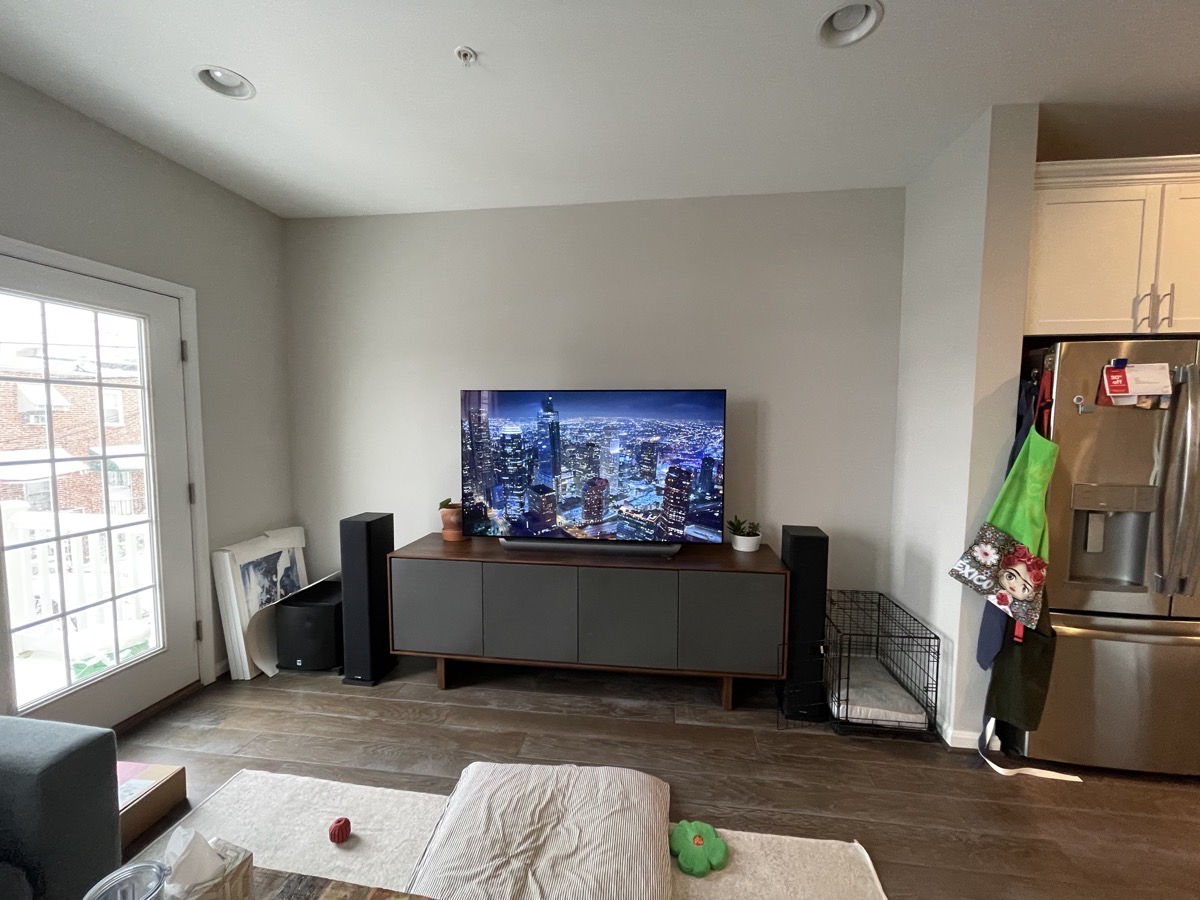 I've been working at my current company nearly 9 years. Before that, I worked at a university research center working with school districts on early warning systems, and before that, I worked for the state department of education. I think what's most challenging is that everyone is well-established. There aren't new school districts popping up building their systems and processes from scratch. The people, organizations, culture, and work processes are all fairly fixed. So we have to do things much more completely and better than most companies to even get in the door. Then we have to get a large set of folks on board so that we can deliver on our promise. We're a small team and we're supporting billions of dollars of budgeting and monitoring. There's a lot of technical/systems and cultural debt that we have to work with to succeed.
That said, the opportunity for improvement is huge, and it's very satisfying when someone gets it and we can make their work so much easier and more effective.
Looking forward to next week,
Jason